Posted by Cathal Breathnach on May 22, 2013 | No Comments
Whenever a game like the Champions League Final comes around, many people are tempted into place a bet to make one of the most exciting sporting events on the planet, even more exciting.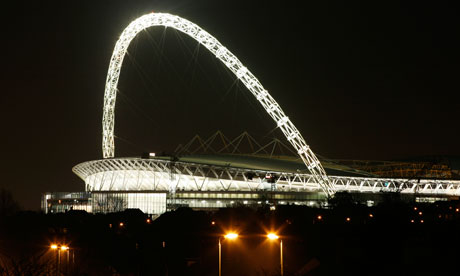 This Saturday night sees an all German final take place in London as Europe's elite competition comes to a close for the 2012/2013 season.
The whole world will sit up and watch as two of German's finest clubs cross the white line and do battle at one of the most famous grounds on the Globe, Wembley Stadium.
It is often the case that those with a good betting strategy come out on top after a sporting event like this, but for those without one, we have put together a few facts and figures which may point you in the direction of a winner.
Going into the game, Bayern have conceded just 10 goals in their march to the Champions League final this season. 6 of those goals came in the closing 15 minutes of the game. A late goal for Dortmund on the cards perhaps?
Dortmund have kept just 3 clean sheets in their last 12 games in Europe. Surely a Borussia clean sheet is one to avoid at the price of 9/2!
The last time these two sides met was a Bundesliga clash at the start of May. The game finished 1-1. Perhaps we could see a repeat of that scoreline in London this weekend. It's a 6/1 shot.
Out of the last 5 Champions League Finals, just one has finished with over 2.5 goals. If you believe that stat will become one out of the last 6, then you should back under 2.5 goals at around 11/10.
Dortmund striker Roberto Lewandowski has netted 10 times in the Champions League this season. He's a 6/1 chance to fire home the first goal of this weekend's big game.
There are just a few stats to bare in my mind when taking a punt on the game, and as is often the case, there are plenty of Sports betting videos on the internet for you to take a look at!
It's sure to be an exciting game between two sides who can certainly play football. From our own personal point of view, we can't see past a Bayern win. Munich have far more experience in the latter stages of this competition and although they have been tasting plenty of final heartache in recent years, we feel they will have learned a lot of things, especially from last season's agonising defeat at the hands of Chelsea.
What's your prediction? Comments in the section provided.
Posted by Cathal Breathnach on May 21, 2013 | No Comments
This weekend sees two German sides, in the form of Bayern Munich and Borussia Dortmund, line up against one another in a fixture, which ever year, the whole world stops to watch, the Champions League Final.
In what will be a first for Europe's premier competition, the meeting of two Bundesliga sides in the final signals just how strong football is in Germany right now.
For so long, people's opinion on football in Europe was quite simple. The English and Spanish leagues rule, while the rest just sit in their dominant shadow. However, when the yellow and black of Dortmund take on the red of Bayern this weekend in Wembley, people's opinions, if they haven't already, ought to change.
The English game has been in decline for a number of years, a fall which came in conjunction with the departure of Cristiano Ronaldo from Manchester United in 2009. Meanwhile, Spanish football was somewhat shown up in the semi-finals of this years Champions League as Borussia and Bayern recorded an emphatic 11-3 aggregate victory over Real Madrid and Barcelona.
When looking at the two sides march to this stage of the competition, it's hard to oppose either club in terms of the betting.
However, if you were to base your bet on the Bundesliga table, it's pretty easy.
As you can see from the above image, Bayern finished a whole 25 points clear of their nearest rivals Dortmund and just take a look at the difference in goal difference!
The fact of the matter is, when you compare the two, Bayern have far more experience when it comes to European competition. This weekend's game will be their 3rd final in the last 4 seasons and despite the fact they've lost their last 2, you'd have to believe that they've learned a number of things from their recent experiences on Europes biggest stage.
Dortmund have only ever once been to the final of the Champions League, back in 1997 when they beat Juventus. However, given how long ago it was, it goes without saying that very few of the players in the current Dortmund setup will remember that famous in Munich, incidentally.
Both clubs have players who can win a game of this magnitude on their own. However, we firmly believe that Bayern have more players who can do just that and we really, strongly fancy them to get the business done on Saturday night and we suggest backing them at a price of 3/4!
When getting your bet on Bayern for the weekend, it's worth taking a punt on the 3 strikes bet.
Posted by Cathal Breathnach on May 14, 2013 | No Comments
Chelsea have the chance to win a second successive European trophy when they take on Portuguese outfit Benfica in the Europa League Final on Wednesday. Last season, the Blues memorably won the Champions League, dubbed the "Miracle in Munich", and while they have fallen short of their double winning 2011/12 campaign, where they also won the FA Cup, they still have the opportunity to end this term with a fancy piece of silverware.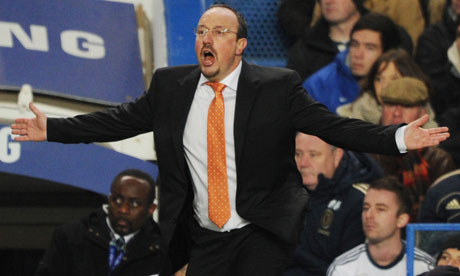 Both Chelsea and their Portuguese opponents started the season in the Champions League, only to fall at the first hurdle in the group stages. They have each since prospered in the Europa League, with Benfica securing their place in the Final courtesy of a 3-2 aggregate win over Fenerbahce, while Chelsea dispatched of Basel 5-2 over two-legs. They will now go toe-to-toe in Holland's Amsterdam Arena for the chance to lift the trophy.
No British side has won the Europa League since Liverpool's pulsating 5-4 victory against Alaves in 2001. Celtic, Middlesbrough, Rangers and Fulham have all tried and failed since then, however, none of those sides have the experience, talent and winning mentality of the current Chelsea team.
Rafa Benitez's men have been installed as the 7/5 favourites to win the match in 90 minutes, while Benfica can be backed at 21/10. Considering that two of the last four finals in the competition have ventured into extra-time, should not be overlooked and is available at 9/4. The Blues are also odds-on at 4/6 to lift the trophy, compared to Benfica who are available at 6/5 to become the second Portuguese side in three years to win the competition.
Chelsea beat Benfica both home and away en route to winning the Champions League last season. They edged both games by just the one goal and, with Wednesday's final expected to be another tight and tense affair, that same margin of victory is a tempting bet at 16/5. That said, all four of Chelsea's last four wins in the competition have been high scoring games featuring three or four goals, so this could be a little more open that the last time these sides met.
Since late October, Benfica have lost just two of their last 34 games in all competitions. However, those two blows have occurred in the last month. They head into the match on the back of a devastating defeat to rivals Porto, which left their chances of winning the Primeira Liga title in tatters. The last-gasp loss saw Porto leapfrog Benfica into pole position by just one point, making Vítor Pereira's men hot favourites to retain the trophy.
Unbelievably, that was Benfica's first league loss of the season and it may prove to have a negative effect on their preparations for Wednesday's game. History is also against them as the records show that they have remarkably experienced heartache in their last six finals!
Benfica's Oscar Cardozo has six goals in the competition this season and the Paraguay international is the 11/2 favourite to open the scoring. The 29 year old bagged a brace in Benfica's 3-1 win against Fenerbahce and looks a decent price at 17/10 to score anytime in the Dutch capital.
Fernando Torres has enjoyed a fruitful European campaign to date, netting five times in eight matches. The Spaniard has four goals in his last three games in Europe and is available at an attractive 6/1 to open the scoring and 15/8 to get his name on the scoresheet. Victor Moses is another Chelsea player who has flourished in European competition, netting four times in his last four games, making him a decent bet at 11/4 to score anytime.
This looks a match that is too close to call but with a squad bursting with the experience of that Champions League win 12 months ago, Chelsea are taken to give Benitez the perfect send off.
Posted by Cathal Breathnach on May 8, 2013 | No Comments
May 8th, 2013. A date that will be remember by all football enthusiats as the day one of, if not the greatest manager ever finally called time on his memorable career.
Sir Alex Ferguson, in case you haven't already heard, will no longer be the manager of Manchester United next season as he has decided to call it a day after 27 years in charge at Old Trafford.
The Scot constantly divided opinion amongst football fans with regards his actions on the sidelines and indeed his post-match interviews. But one thing is for sure, love him or hate him, you bloody well have to respect him.
It sure will be strange not seeing Ferguson's on the back of every paper, but in sport and in life, nothing ever lasts forever.
We want you to sum up Sir Alex in just three words. Whenever we have done this feature in the past, you lot have given us a terrific number of responses, so we hope today is no different! Tell us your three words right now by leaving a comment in the section provided.
Posted by Cathal Breathnach on March 25, 2013 | No Comments
Spain and England are both in awkward positions going into the next matches in the latest round of World Cup qualifying, both countries are second in groups they were expected to win easily.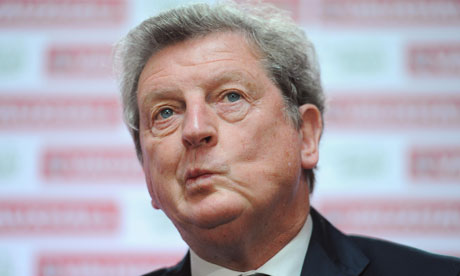 Both countries were huge betting favourites to win their qualifying groups before any matches were played but as football always proves, nothing is ever straight forward.
Spain are currently two points behind France in Group I as they head off to the French capital for a match, which could go a long way to defining their fate in that group. They should be confident because they've found the back of the football net on five occasions away from home, without conceding so far.
Oddly, it's been Spain's home form which has let them down, which is where they have been so strong over the last five years, as they've secured back-to-back European titles with a World Cup sandwiched in between.
They have drawn two games at home scoring and conceding two goals, which suggests they are running out of ideas against teams that go to the World Champions looking to do nothing more than park the bus.
For France, it's everything to play for and in a way they are under no pressure because in the context of Brazil 2014, they probably expected to secure a play-off slot at best.
France have won both of their matches at home so far during qualification and they have notched up six goals, which shows how dangerous they are when they have the roar of home support behind them.
England unfortunately find themselves in a very similar position to Spain in Group H with the exception that Roy Hodgson's side are chasing a team in Montenegro that they have a lot more quality over.
England's mistake was drawing one more game than Montenegro, which has allowed the home side for this match to open up a two point gap with just half of the qualification games remaining.
England won't be too phased by a trip to Montenegro because their record away from home in the competition has been superb; they have scored 14 goals and conceded just one from all away matches so far.
Montenegro are under some pressure but it's nothing compared to what England will face, if they can go one better than their draw at Wembley earlier in the qualification phase.
They have been efficient but unspectacular with a record of five goals and just two conceded. Montenegro go into this game on the back of four wins in a row, which will only add to their confidence.
The only other side in a relatively similar position is Croatia in Group A although they are on the same number of points as Belgium.
Croatia are an unpredictable side but they would have looked at their group containing the Belgians and Serbia and they may have been expecting to win the group and avoid a play-off route to Brazil 2014.
Fortunately for Croatia they go into their away game against Wales having conceded just two goals and not having lost a match away from home during the qualification phase.
Wales are seven points behind and pose no real threat to Croatia's second place position but the Croatians will not want to finish second, which increases the pressure on them slightly to secure a big win in Wales, which may allow them to move to the top of the table.
Posted by Cathal Breathnach on March 19, 2013 | No Comments
The Champions League quarter-final draw sprung up some intriguing encounters as we enter into the latter stages of Europe's elite domestic football tournament. While the last-eight features teams from Spain, Germany, Italy, Portugal and even Turkey, it does not make good reading for English clubs, with none present for the first time since 1996!
Barcelona's stunning comeback against AC Milan in the previous round-up means they have been re-installed as the 6/4 favourites to lift their third Champions League crown in five years. The Catalans have been handed a tricky tie against French giants PSG who will look to conjure up a big upset.
The last time PSG reached the quarter-finals they ironically came up against Barcelona and beat them 3-2 on aggregate way back in 1995. After a number of years in the wilderness, the Parisians are now back with a bang, thanks in the main to investment from by the Qatar Investment Authority.
As a result, Paris Saint-Germain is now one of the richest clubs in the world and their increased profile has attracted stars such as Zlatan Ibrahimovic and David Beckham to the French capital. Ibrahimovic will be eager to make an impact against former club Barcelona, although the Swedish superstar misses the first-leg through suspension, which is a huge blow to the Ligue 1 table toppers.
The stand-out tie pits together German champions Bayern Munich against Italian champions Juventus in what promises to be a cracking contest between two fantastic teams. Bayern have been installed as the narrow favourites although it will be interesting to see if they can bounce back from their 2-0 defeat at home to Arsenal, who came agonisingly close to knocking the Germans out.
The Bundaesliga side were beaten finalists both last year and in 2010 and will surely be using those disappointments as fuel to go all the way and land their first European Cup since 2001. Their last-eight opponents, Juventus, have largely been under the radar in this year's competition yet they remain one of only two teams who have yet to lose a game.
Antonio Conte's men finished top of a group containing Chelsea and Shakhtar Donetsk, before breezing past Celtic in the previous round. They have not won a European Cup since beating Ajax in 1996 but came close in 2003 when they finished runners-up to AC Milan. If they can squeeze past Bayern then Juventus will feel that this could well be their year to land Europe's top prize.
Real Madrid remain in contention to win their first Champions League trophy since 2002 after Jose Mourinho's men were slightly fortunate to beat Man Utd but they will now turn their attention to 100/1 outsiders Galatasaray. The Turkish side have impressed in this season's tournament and with the likes of Didier Drogba and Wesley Sneijder in their ranks they will cause Madrid problems in both legs.
Meanwhile Malaga's dream run continues after they knocked out the 2004 champions Porto. The Spanish side have enjoyed a superb run in what is their first season in Europe but they now face an almighty challenge against Borussia Dortmund, who, like Juventus, are yet to suffer a defeat in this year's competition and represent a lively threat to all on comers.
Posted by Cathal Breathnach on March 7, 2013 | No Comments
Wayne Rooney's face has been all over the backpages of Thursday's papers with many people in the know suggesting the England striker will leave Manchester United this summer.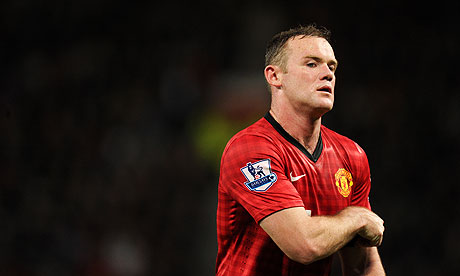 Rooney was used as a second half substitute during United's Champions League exit at the hands of Real Madrid on Tuesday, something which will no doubt have upset the former Everton man.
The 27-year old has two years to run on his current deal at Old Trafford. However, it is reported that United have no desire to extend that deal, which could well signal the end for Rooney.
Several of Europe's elite are said to be monitoring the situation very closely, with French giants PSG favourites to secure his signature.
Rooney's impact as United's leading frontman has been overshadowed this season with the arrival of Robin Van Persie. The former Arsenal striker can't stop scoring in the Premier League, and as a result, the Dutchman is now seen as Sir Alex Ferguson's main man.
It's hard to believe that Rooney has been a United player for almost ten years now since leaving Goodison Park. He has netted on 194 occassions in his 394 appearances for the Red Devils.
It will be interesting to see just how much, or how little, Wayne plays between now and the summer.
What do you think will happen? Feel free to have your say on Rooney's future by leaving a comment in the section below. Should United get rid or would that be a bad move? Tell us!
Before you tell us what you think, feel free to check out price per head sportsbook.
Posted by Cathal Breathnach on March 7, 2013 | No Comments
After what seems like an eternity, the League of Ireland returns this Friday night.
The off-season has been both long and intriguing as clubs chop and change, not only to be in a position to challenge for the upcoming season, but also to survive.
Recent off-seasons have consisted of constant talk of clubs going bust and not being able to partake in the upcoming league season, but this year, for once, we are hearing far more positive stories than negative.
There has even been a suggestion that League of Ireland clubs recorded a collective profit of nearly a quarter of a million euro last year. Whether or not we really believe that is another story.
Last season was marred by the Monaghan United affair as the club went bust in rather contraversial circumstances.
This season, however, we will all have our fingers firmly crossed, like we do every March, that the forthcoming season sees every club who starts the season, finish it.
As kick-off gets nearer and nearer, the excitement grows. This season has all the ingridients to make it one to remember.
Half a dozen clubs could realistically win the Premier Division title, while the presence of Roddy Collins at Athlone Town will keep everyone in the First Division entertained.
The famous Thomond Park enters the fray, but still the old favourites of Dalymount and Tolka remain.
No longer is there an excuse for Irish people not to go see a game. The whole, "the football is rubbish" argument no longer stands up given the large amount of ex-League of Ireland players now lining up for the international side and going to see League of Ireland football is now cheaper than ever.
Sure you can buy a Bray Wanderers adult season ticket for just €99. You are basically paying a little over a fiver to see Premier Division football every forthnight.
It's going to be a good one. Make sure you are there to see it all unfold!
keep looking »